Valtteri Bottas puzzled by the success of the ass photo on Instagram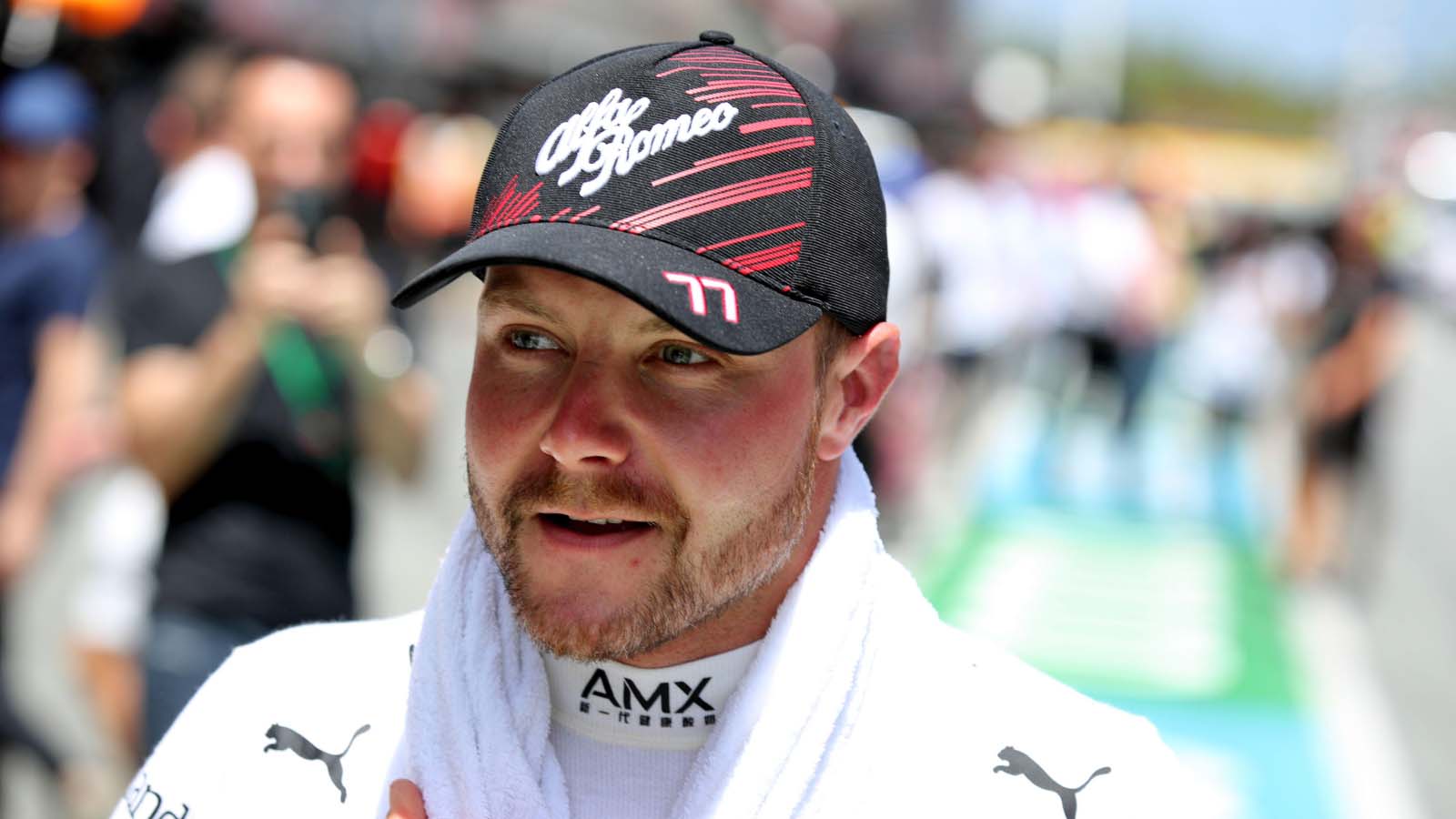 Valtteri Bottas admitted it was a "strange" feeling to know that 5,000 people now had a picture of his back, but it still did a lot for charity.
Former Mercedes teammate Lewis Hamilton said over the weekend it was one of the best photos he had ever seen, which showed a bare-cheeked Bottas swimming in Aspen, Colorado, after he stayed in America after the Miami Grand Prix.
His partner, professional cyclist Tiffany Cromwell, took the photo and, such was the reaction on social media, the number of likes on Instagram reached over 420,000 at the time of writing, his previous post before this one gaining around 22,000 likes.
After the photo went viral, he and Cromwell teamed up with famed photographer Paul Ripke to create a limited edition print of the photo which was later sold to raise money for charity.
A total of €50,000 is now being directed to a good cause, but that hasn't stopped the Alfa Romeo driver from feeling a little confused about the success of the photo – although the fundraiser has been well worth it.
The #MonacoGP it's only a few days away… are you excited? 🤩 pic.twitter.com/cVmb6FiAH9

— Alfa Romeo F1 Team ORLEN (@alfaromeoorlen) May 24, 2022
"I still haven't signed any, maybe in an autograph session tomorrow [Sunday]maybe I'll see some," Bottas said in Spain, as quoted by Motorsport.com.
"I was seeing pictures of people taking photos, some have it in their living room, kitchen or bedroom.
"What's amazing is that it's like the power of social media. Like we got $50,000 for charity in 24 hours with a picture of someone's ass like that.
"It's crazy. I don't quite understand. But, you know, we're doing well.
It wasn't the first time that Bottas revealed everything in a public forum, with Netflix's third series Drive to survive capturing the Finn's bum on camera as he entered a sauna.
But after talking to Ripke, who edited the photo and set up the fundraising plan for the charity, everything was very quick.
"The next day we decided we'd like to print something for charity, and we decided to do it," he said. "And then it went like a 'boom'."
While he's highly unlikely to sell any more prints, he added that anyone who owns one now is "very lucky" to own a rare item.