The best photo scanners have seen a bit of a revival in recent years. With a resurgence of interest in film photography, and there is no shortage of people looking to digitize their archive of old shots, there is a high demand for a good scanner.
However, it can be difficult to determine which scanner you need. Different models offer different advantages – some are designed for speed and batch scanning, while others are much slower but will scan an image at much higher resolutions. On scanners, resolution is measured in dots per inch (DPI) – if you want a decent, clean scan of your photos, you should look for something with at least 600 dpi, but many scanners go considerably higher than that. It depends on what you want to do with the scans – if you plan to make new prints, you need as high a resolution as possible.
You may be scanning more than printed photos, such as negatives or slides. If so, you'll need to look for a scanner with dedicated holders to hold the film in place. Some scanners will scan in batches, while others will require you to insert photos one at a time. If your archive is large, you'll probably want the former, otherwise you'll be sitting in front of the scanner for hours.
We've included photo scanners in this guide for a range of budgets. Take a look below to see our pick of the best photo scanners available right now, and if you're also planning on printing hard copies of your scans, check out our guide to the best home printers. Plus, if you're scanning documents to sign, check out our guide to the best e-signature software.
The best photo scanners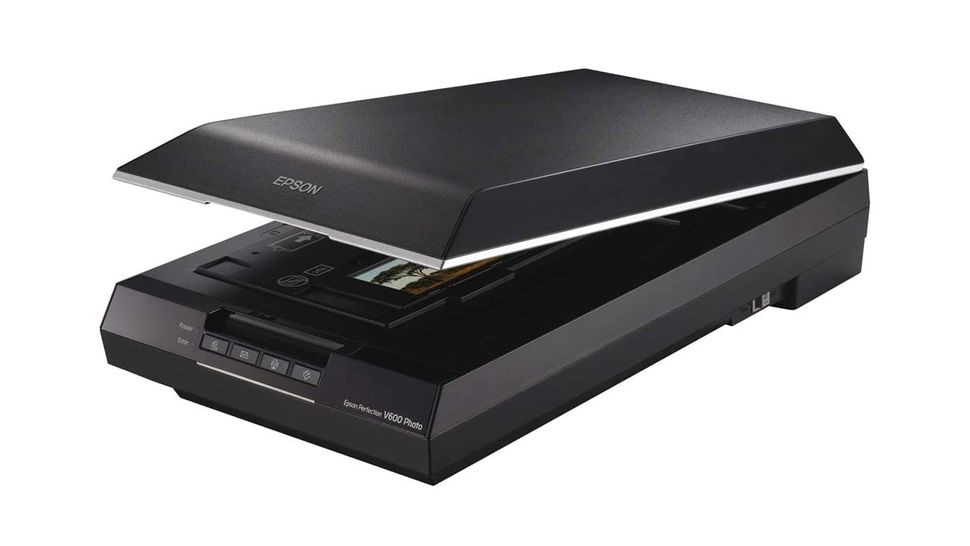 As a versatile photo scanner that does everything you need without costing a fortune, the Epson Perfection V600 gets our recommendation. It is a flatbed scanner, capable of scanning film negatives as well as printed photographs, greatly extending its usefulness for analog photographers.
The Perfection V600 comes with two film holders that can be adapted to different sizes and formats, from 35mm negatives to mounted slide transparencies. With a resolution of up to 6400 dpi, it can scan your images in stunning detail and also offers extensive digital correction and enhancement technology that can automatically remove smudges, scratches and dust particles from your images .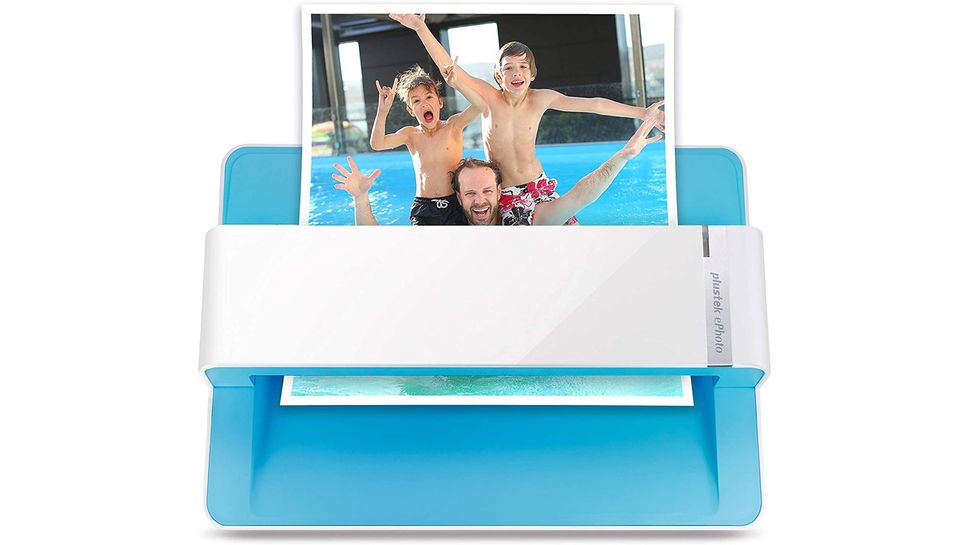 The Plustek ePhoto Z300 is an ideal budget photo scanner, optimized for scanning printed photos with decent quality. Its scanning resolution is 600dpi, which is clearly not as good as the Epson Perfection V600, but that's one of the reasons it costs less than a third of the price.
The design is understated and the scanner's physical weight/footprint is fairly minimal, meaning you can tuck it away in the corner of an office or living room. Of course, this comes with other trade-offs, namely that the photos have to be fed one at a time. If you have a large archive that needs to be digitized, you may want to consider a scanner that can process photos in batches, otherwise you will feel the precious years of your life slipping away. (If this applies to you, you might want to scroll down to our next entry.)
Otherwise, if you don't mind this restriction, the simple interface of the Plustek ePhoto Z300 makes it easy to use. In addition, there are useful built-in image enhancement features, which can add zhuzh to faded photos without the need for too much fiddling.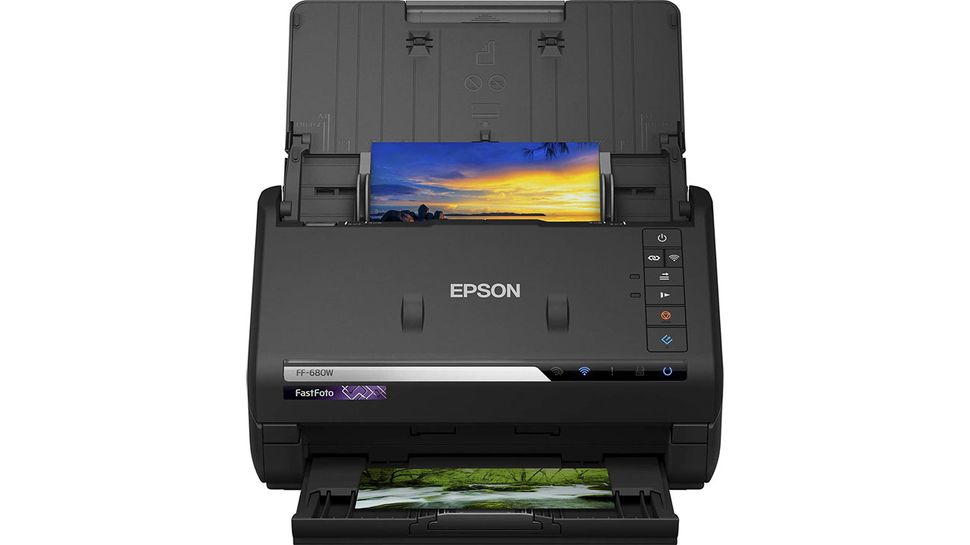 Scanning photos can be a royal pain in the proverb, so it's always good to look for ways to speed it up. One of the best is the Epson FastFoto FF-680W, a scanner built for speed above all else, as the name suggests. It can be loaded with 36 prints at a time, and if you set the resolution to 300 dpi it can handle one photo per second.
Now, 300dpi is a bit stingy. This will be fine for occasional snaps or images to upload to Instagram (which will compress them anyway), but if you want a decent level of detail you'll want to bump the resolution up to its maximum of 600 dpi; just be aware that this will make scans take longer.
If you have boxes and boxes of old photos taking up space in your attic or basement, the Epson FastFoto FF-680W is the perfect way to scan them as efficiently as possible. It's a good interim solution – use the fast scanner to scan everything, sift through for the guardians, then take them to a lab to be digitally scanned at high resolution.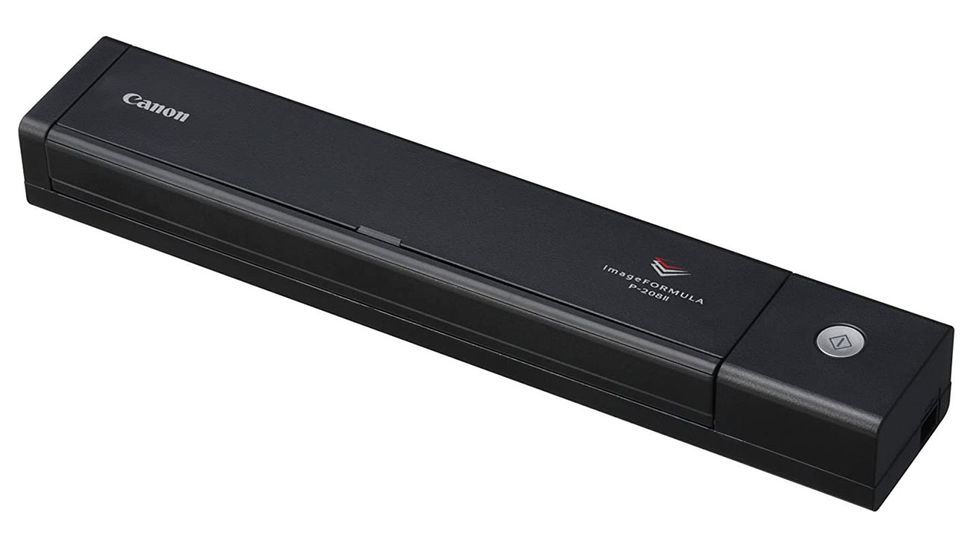 One of the main problems with photo scanners is their size and weight. Big, bulky, and designed to sit in an office or home studio, they're not good for digitizing on the go. Fortunately, the Canon P-20811 is designed with portability in mind. Aimed at business travelers who need to scan expense receipts, business cards or other industry documents when visiting clients, it is also suitable for photos.
It's small enough to fit in most bags and it's surprisingly capable, with a 10-sheet capacity and two-sided scanning. It connects via USB, but if you want to scan to your phone or tablet there is an optional Wi-Fi unit available which will allow you to do this wirelessly.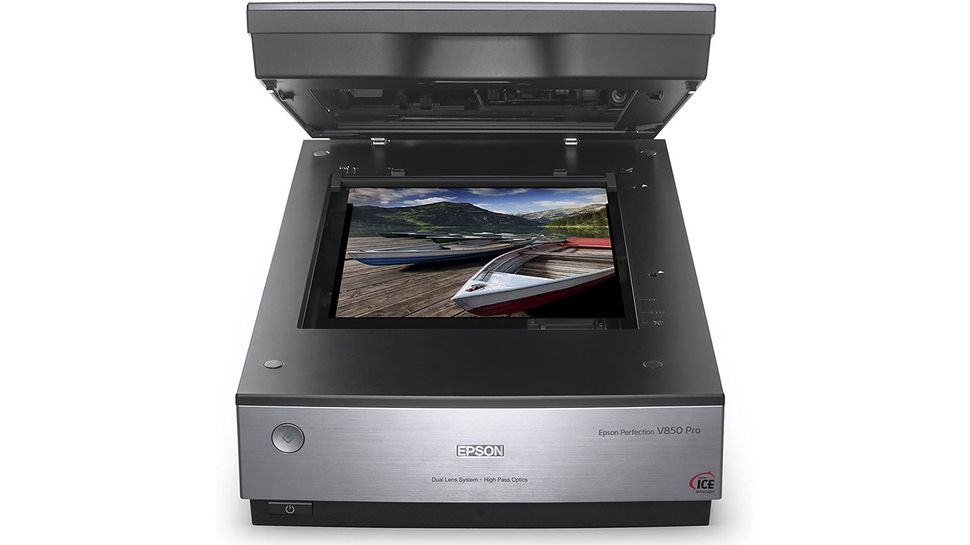 The Epson Perfection V850 is one of the best scanners for photographs. If you want top-end quality, you'll have to be prepared to shell out for it, as it's significantly more expensive than the other models in our roundup, making it more suitable for professional photographers and serious amateurs who have the budget for this. It can scan up to 4800 dpi for general photo scanning or increase it to 6400 dpi for scanning negatives and slides. It even features dual-lens technology, which automatically selects the best lens to scan with based on the image you're using.
Like the cheaper Epson Perfection V600, it has Digital ICE technology to remove dust and scratches from old photos, and it has high dynamic range so it perfectly matches the tone and color of every photo. impression that you submit to him.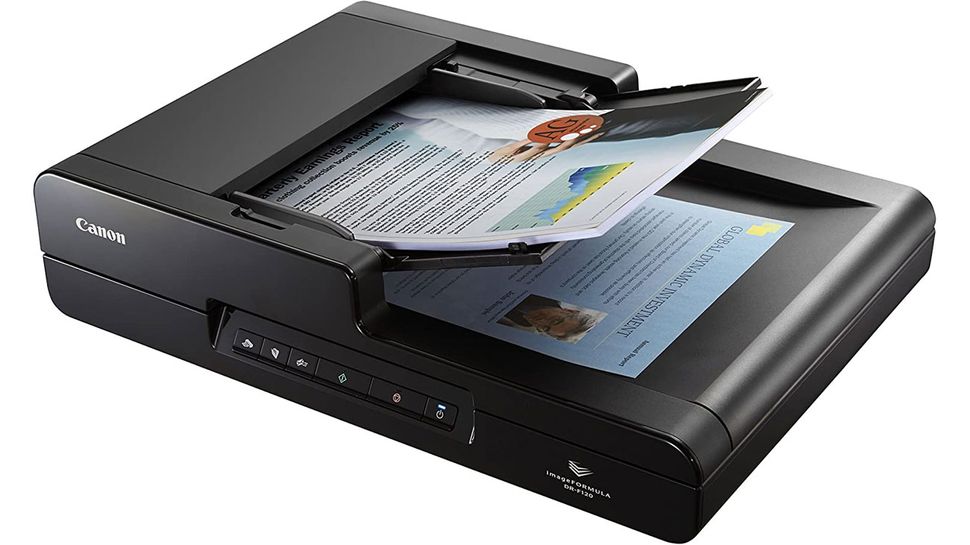 If you are a Windows user and need to scan more than photos, the Canon DR-F120 is a great solution. It has a 50-sheet capacity top-mounted document feeder, making it ideal for office work. Underneath there is a flatbed scanner which is perfect for photos.
Perfect for all trades, this scanner has a respectable maximum scanning resolution of 600 dpi, but those looking for very detailed scans for professional work might need something a little more sophisticated. However, it's a solid all-rounder that will do a good job and scan at up to 20 pages per minute.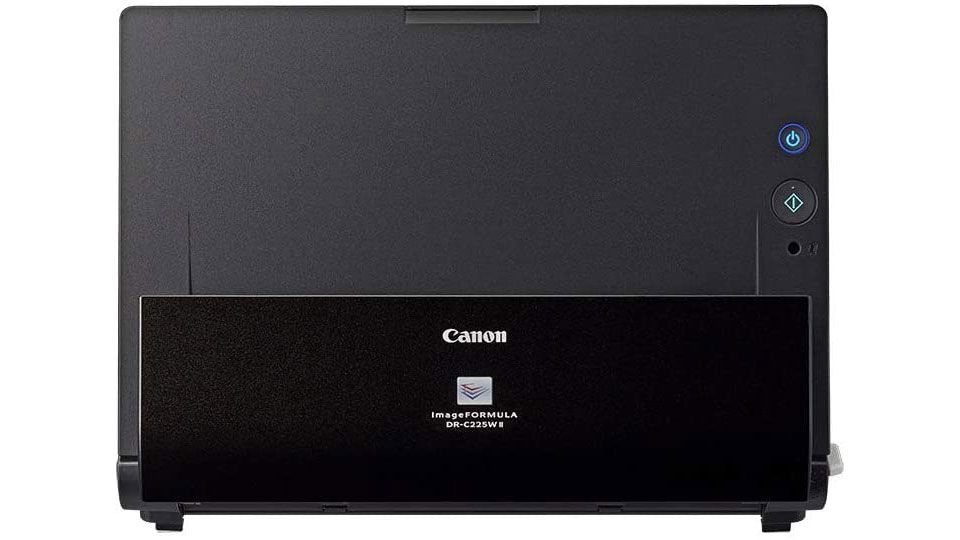 Running out of office space? Canon's DR-C225W II compact document scanner might be just what you need. Its sheet-fed design probably isn't suitable for older, flimsier prints, as it's primarily intended for scanning A4 documents, but it's a small, slim scanner with reliable results.
It can hold up to 30 sheets in the feeder and scan color at up to 25 pages per minute (of course, it will take longer than that at higher resolutions). Its Wi-Fi connection means you don't have to worry about messy cables cluttering up your desk either. Like the DR-F120 above, this is another Windows-only scanner.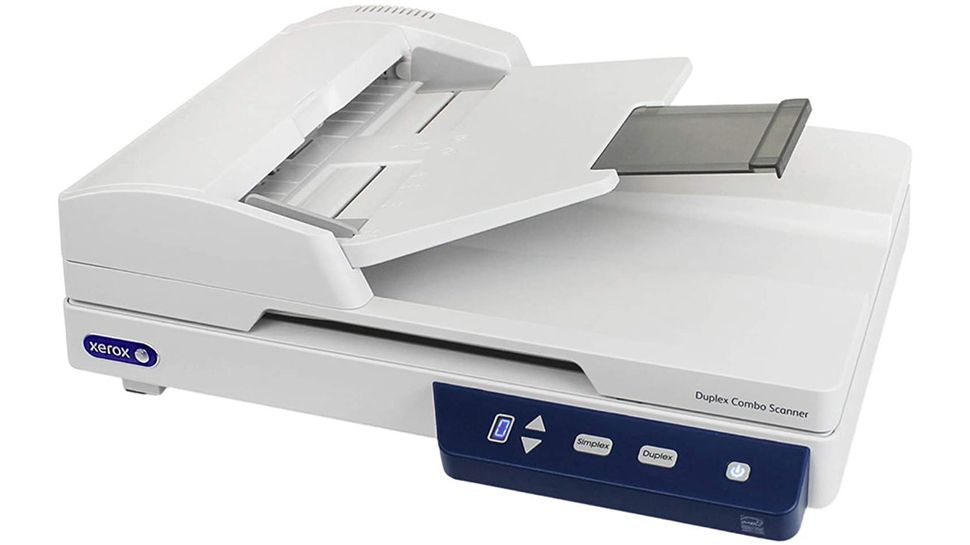 What about Mac users? Well, if you're disappointed that the last two options are Windows only, don't despair because the Xerox XD-COMBO is a great combo scanner. It also has a sheet feeder on top and a tray below, making it suitable for most scanning jobs.
A great option for Mac users, this scanner also works for Windows and, like the Canon DR-F120, it can scan at up to 600 dpi resolution. It also includes an additional feature to improve visual clarity with on-board Visioneer Acuity technology.
Related Articles: