The best free RAW photo editing programs in 2022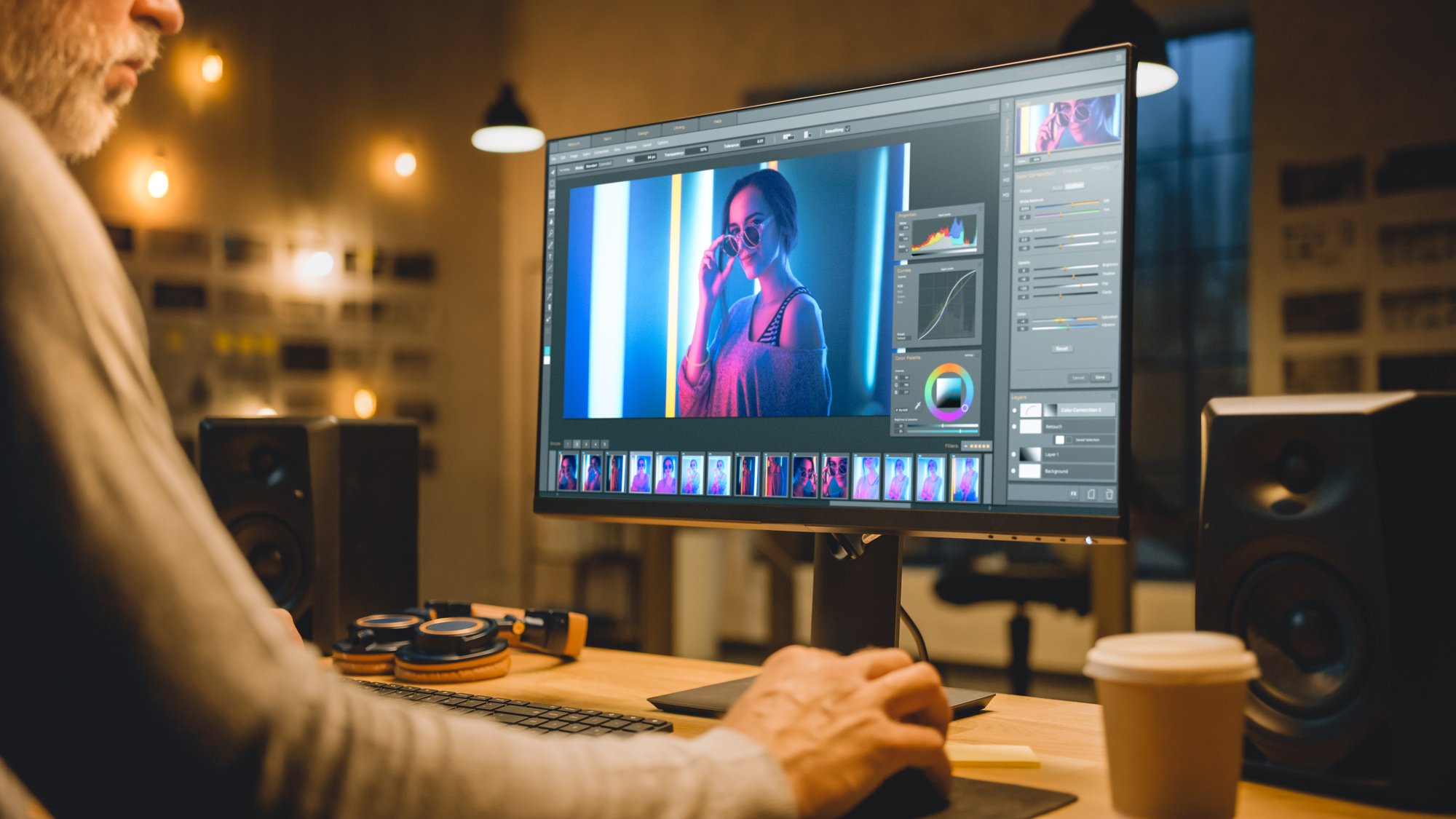 One of the most exciting advancements in digital photography in recent years has been the rapid increase in the ability to take and edit RAW photos. Even cell phones are now capable of capturing and altering the unparalleled colors, detail and dynamic range of RAW files. No wonder, then, that more photographers than ever are looking for software powerful enough to edit these files without compromising their unique quality.
Any RAW editor is advanced software, relying on complex processing and rendering to get the job done. As such, the higher wattage options often come with a price tag. Fortunately, just as RAW has democratized, the programs needed to work with these files have also democratized.
What we are looking for:
When compiling a list of free apps for RAW editing, there are many factors that come into play. Rendering, processing, batching, and asset management are critical functional elements to consider. Equally important, however, is the usability, interface, and suitability of a program for a user's level of experience.
We have selected six programs that we believe represent the cream of the crop.
---
Overall Best Free RAW Photo Editing Program: GIMP
GIMP (GNU Image Manipulation Software) is frequently praised on this site, and for good reason. It truly is one of the most powerful photo editing apps available – and that includes paid software.
There aren't many bells and whistles that you don't get with GIMP. Layers, masks, curves, brushes, clone stamps, perspective changes – they're all there. Better yet, GIMP is open source. When you download GIMP, you get more than the program – you gain an active community of fellow editors, eager to provide tutorials, develop plugins, and increase functionality.
To work with RAW photos in GIMP, community contributions are needed. On its own, GIMP does not have the ability to open RAW photos natively. You will need to rely on an additional program or plugin to send your RAW photo for demosaicing then to GIMP in TIFF format.
At this point, you might be wondering why we chose to open a list of "Best Free RAW Editors" with a program that can't do this task natively. The answer is twofold. First, GIMP is simply a great program and equal to Photoshop in many ways, with a zero on its price. The second reason offers the possibility of giving a little education.
Adobe has designed such a comprehensive ecosystem that we sometimes don't realize what each program is and cannot do on its own. No, you can't "just open" a RAW file in GIMP without a helping hand, but neither can you in Photoshop. It's just feels As you can. In reality, any RAW file opened in Photoshop is processed through Adobe Camera RAW and then opened in Photoshop. The process is so fluid that it seems invisible.
Fortunately, there are many free and easy RAW converters that work in conjunction with GIMP, much like Adobe Camera RAW and Photoshop work together. One of the most common is UFRaw: a GIMP plugin that can actually be installed with GIMP depending on the source of your download.
---
Best free alternative to Lightroom for editing RAW photos: darktable
If you are familiar with Lightroom, you will have no problem navigating darktable. Like GIMP, darktable is also open source. New features are added regularly which only increases the appeal.
While this is by no means beginner's software, the interface is deviously slick for a program with so much power under the hood. Adjusting contrast, brightness and saturation is a snap, manipulated by simple sliders. The same can be said to get the perfect shadows and highlights, change the graduated density of your image, or add grain. Don't be fooled, however: just beyond these simple commands are a host of robust tools for more advanced users.
As a photo organization software, darktable excels and fails to the same extent. Want to view your images by applied presets? By geotag? darktable makes browsing your photos a fun and intuitive process. Unfortunately, the speed of cataloging is anything but pleasurable. Compared to RawTherapee, the download can take up to twice as long.
---
Best Free RAW Photo Editing Program for Budget Computers: RawTherapee
RawTherapee is an open source, cross-platform photo editor that offers a 32-bit non-destructive engine and uses powerful algorithms to help you develop the highest quality image possible. If GIMP is Photoshop, think of RawTherapee as Lightroom.
While most useful as a processing tool in conjunction with another editing application, RawTherapee is still a fully functional editor in its own right, providing several features familiar to Photoshop users. Its real strength, however, lies in its impressive color correction capabilities and quick cataloging.
Boasting seven full pages of customization, you're sure to develop a workspace that really works for you, although novices may find the sheer number of options more overwhelming than helpful. Where the options are advantageous is RawTherapee's Quick Catalog, its best feature.
While far from the most user-friendly on the list, and despite having a weaker online support / tutorial community, RawTherapee excels as a powerful organizing tool with top-notch color adjustment and a plethora of options. editing options. Best of all, it's the top pick on this list for those short on computing power, as it's been specifically designed to perform well on weaker PCs.
---
Best free browser-based RAW photo editor: Photopea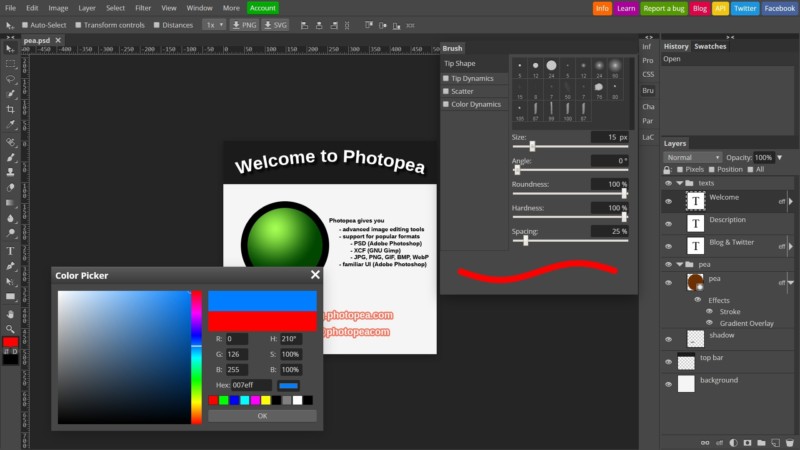 Those who have used Photopea already know why it is on the list. A Photoshop clone accessible for free via your web browser? On paper, that's enough to merit consideration. For the most part, he keeps that promise admirably.
Photopea indeed offers many of the features you would expect from Adobe's signature software. Layers, masking, cloning, healing, levels, curves – all available. This doesn't mean you'll be fooled into believing you're on Photoshop. New advancements, including these remarkable AI-powered tools, are lacking and some features present are less effective than reality. No matter. You are always in good hands for the basic assembly.
The obvious advantage of any web program is that no downloads are required. You are free to get on board, do your job and get off at any time without hogging space on your hard drive. The downside, of course, is that you are subjected to the temperamental nature of a website. Photopea is no exception to this problem. A strong connection is a must, and users are reporting lag issues and even loss of work due to memory overuse.
In terms of RAW editing, Photopea is once again capable, but limited. Independently adjusting your blacks or whites won't be possible, but basic settings like exposure, tint and contrast are always at your fingertips. Overall a handy program on the go or if you're in a rush.
---
Best free RAW photo editor to use with a graphics tablet: Krita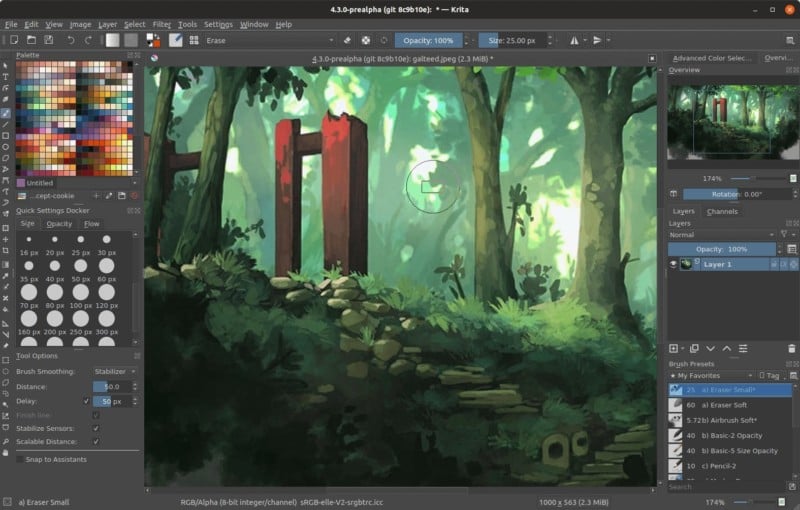 Krita might seem like an interesting choice for this list. After all, the program has been around for almost 25 years and is widely known as an illustrator, not a photo editor. That's right, but what many forget is that Krita is capable of handling RAW files as well.
To get rid of it: No, Krita won't be anyone's final solution for a free RAW editor. That doesn't mean it doesn't have a place as a specialist tool in your arsenal. Krita's experience as a powerful digital painting app brings a huge range of brushes and filters that could very well take your digital photos to the next level. This is a particularly interesting possibility for those working on a graphics tablet like those from Wacom.
It should be noted that while Krita does handle RAW images, the editing options are deeply basic. You will be able to make the main adjustments – highlighting, exposure, color correction, etc. – but it happens in a separate RAW edit window and the process is not non-destructive, unlike most other apps.
Nonetheless, for specialist work or more graphic image manipulation, Krita is certainly worth a look.
---
Best free RAW photo editor for tablets or smartphones: Adobe Lightroom CC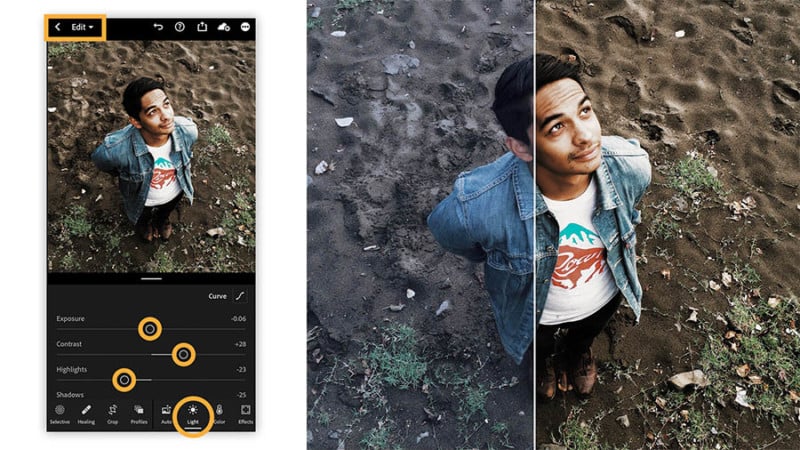 Yes, Adobe Lightroom CC is free, at least the mobile version, and has been since 2015.
While we've looked at apps that are more geared towards desktop or laptop use, it's worth talking about high-quality mobile apps, especially since many Android-based tablets or iPads have been released. today are excellent for editing images. And while many of our aforementioned apps will work on a tablet or phone, our pick in this section is optimized for mobile use in a way that most others are not.
Adobe has distilled many of the functions and functionalities of its desktop application into a very fluid, easy to use and above all fast mobile software. The free version requires nothing more than an email registration and offers a huge amount of features that you would expect from Adobe software.
The user interface is easy to navigate with its minimalist design and the use of sliders and toggles to make editing quick and simple, even for less advanced users.
Best of all, and unlike many other free apps, if you choose to pay for it, you can sync through Adobe Cloud across all of your devices, including your desktop.
---
Image credits: Header photo licensed via Depositphotos.