Romeo Beckham fans are all saying the same thing in a new photo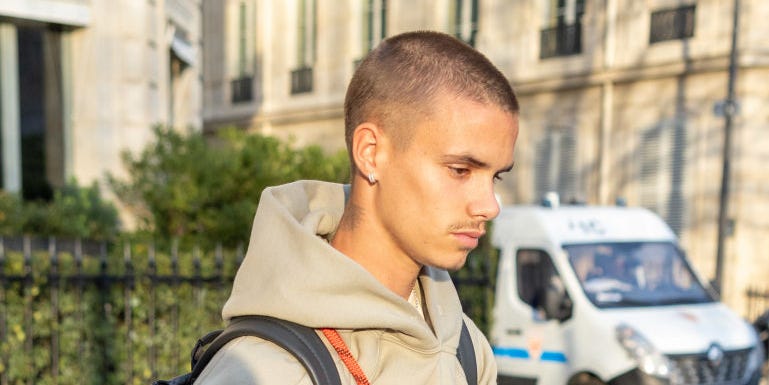 Romeo Beckham fans are all saying the same thing about him as he turns 20.
After sharing a sweet birthday message, mum Victoria Beckham sparked a conversation among her son's followers.
Victoria posted a selfie alongside her son as well as another of him next to his footballer father David Beckham.
This content is imported from Instagram. You may be able to find the same content in another format, or you may be able to find more information, on their website.
However, fans didn't wait a moment to say how much he resembles his mother.
Addressing the comments, one person wrote, "Awww you look so alike! Happy happy birthday Romeo!"
While another said, "The one who looks exactly like you.. HBD Romeo."
While some have rather noticed the resemblance to his dad.
One of Victoria's followers commented, "Daddy's double," while another added, "Happy birthday Romeo, have a great day, daddy's double!!"
Along with the sweet message, Victoria wished her second eldest child a happy birthday.
She said, "Happy birthday @romeobeckham! You have the kindest heart and the sweetest soul. We love you and are so proud of the amazing young man you have become.
"You light up a room as soon as you walk in, you are hardworking and talented, we couldn't be more proud of you Romeo Happy Birthday."
Despite being the spitting image of his mother, Romeo is following in his father's footsteps by pursuing a career as a footballer.
He currently spends most of his time in the United States while playing for Inter Miami II, which is the reserve team of Inter Miami which his father co-owns.