formafantasma and joanna piotrowska embody ambiguous emotions in a series of photos of roses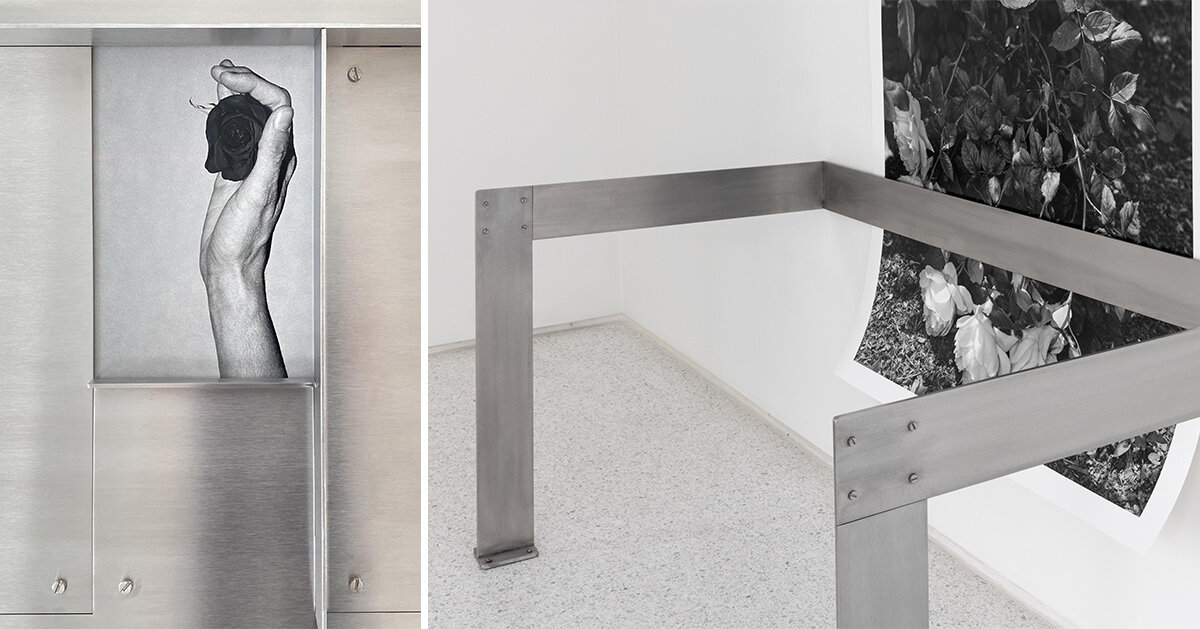 Formafantasma and Joanna Piotrowska present Sub Rosa
From June 17 to December 22, 2022, ARCH Athens hosts 'Sub Rosa', a photograph exposure by artist Joanna Piotrowska and design studio Formafantasma. The concept of the creation is fleshed out through the narration of the artist, recounting an incident she experienced a few years ago during a long journey with twists and turns.
"In 2015, I visited Nagorno-Karabakh, a disputed territory between Armenia and Azerbaijan. After a few days of exploring and photographing, I traveled to Agdam and later to Stepanakert, where I was accused of espionage and subjected to questioning by the local military police. After the interrogations, I was released and told that I had to continue take photos. Disturbed by the experience of the interrogations and knowing that my every move was followed, I decided to censor myself and focus my attention on what I felt was the only safe topic in a place of military conflict – the ubiquitous roses,' shared artist Joanna Piotrowska.
This unexpected inspired the artist in a rose photo series flanked by "anti-frame" framing devices, reflecting the emotionally distressing time she spent there.
all images by Paris Tavitian
flanked by an "anti-frame" framing
polish artist Joanna Piotrowska invited research-based studio Formafantasma will collaborate to materialize and translate this multi-layered experience into works of art. Informed by the ambiguous qualities of the interrogation room, the result sees a sequence of unconventional frames containing Piotrowska's photographed roses.
The team used stainless steel devices, elements, materials and shapes spotted in the interrogation rooms. This stark materiality adds a menacing tension to the pieces and animates the dynamic inherent in its story. The exhibition releases a controversial dialogue between the purity of the roses and the severity of the memories in this austere interrogation room.