FlipBuilder's new software lets you create a photo book with video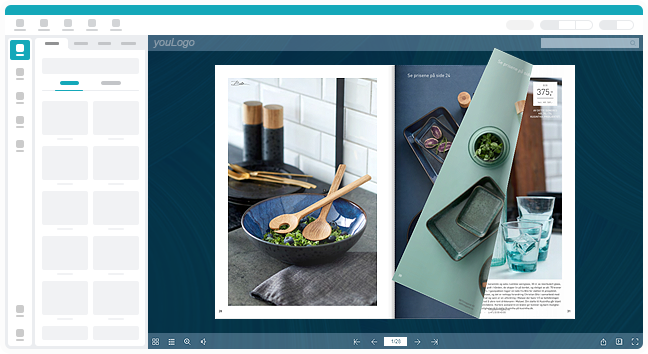 Many applications in the market allow users to create a photo book with video, but none are free, powerful and as easy to use as Flip PDF Plus Pro by FlipBuilder. With Flip PDF Plus Pro, creating a photo book with video only takes a few minutes but is a lifetime pleasure. The software offers the best photo book creation experience, easy to use design options, themes and backgrounds with page flip transition effect.
"Creating a photo book with video should be fun, not complicated. That's why Flip PDF Plus Pro has a user-friendly interface to let users enjoy the creative freedom to redesign and decorate their memories as they wish. So whether you're a beginner photo designer or looking to produce something special, Flip PDF Plus Pro is the answer.You'll get plenty of features to help you organize your images into a vibrant photo book with Flip PDF Plus Pro. says Winston Zhang, CEO of FlipBuilder.
Flip PDF Plus Pro is the best solution for creating media-rich photo albums and flipping pages. Photo books created with Flip PDF Plus Pro can be compared to visual mixtapes – crafted with love and care, they are able to evoke emotions and recall memories. Additionally, photo slideshows, video clips and music can be added to relive memorable occasions in various forms. With this software, users can easily embed captions, text, images, music, local videos, YouTube videos, Vimeo videos, etc., to make their digital albums come alive.
Whether the goal is to redefine memories of a special occasion or to create an entire catalog of the company's product line, Flip PDF Plus Pro offers more than enough flexibility to customize and refine the project at every stage. . The software's tools allow users to create high-quality photo albums and share them digitally across multiple devices.
Creating an animated photo book with video is easy with Flip PDF Plus Pro and its useful features. To know more about the software, visit the official website of FlipBuilderName.
About FlipBuilder
FlipBuilder is an innovative and professional digital publishing platform, providing the best solution to convert static PDF files into a beautiful online flipbook. From design to delivery, we focus on ease of use and operating power. Unlike traditional print publications on paper, you can create a stylish digital magazine online in several steps.