Famous photo of Winston Churchill taken from a Canadian hotel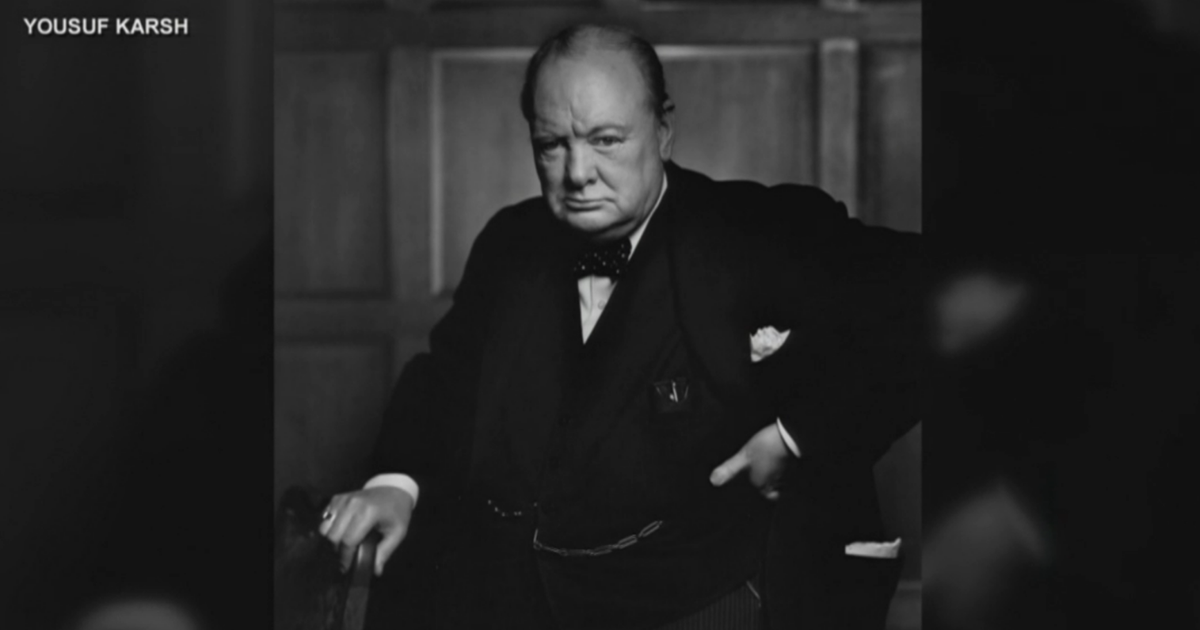 An art theft takes place at a notorious Ottawa hotel. For decades, "The Roaring Lion", an authentic and recognizable painting by Winston Churchill, has been displayed in the Reading Room of the Château Laurier. However, this week a hotel employee discovered a problem.
The manager of the hotel, Geneviève Dumas, explains how it happened: "Basically, someone came, stole the real one and installed a fake one so identical that you couldn't see the difference.
Churchill as "The Roaring Lion" in a photo. Therese Karsh
Photographer Yousuf Karsh took the picture in 1941 during Churchill's tour of Canada. To fight together in unity, the then British Prime Minister urged Parliament to fight just moments before the picture was taken.
In 1977, Karsh discussed the infamous scowl seen in the photo with "60 Minutes" Morley Safer. He said it happened after Churchill resisted having his cigar extinguished.
"Excuse me, sir," I said. He had a menacing expression on his face as I came back within four feet of my camera. I pressed. And that's the illustration," Karsh said.
Karsh's life was changed by the vision. He quickly rose to prominence, becoming one of the best-known portrait photographers of the 20th century.
He told Safer in 1977, "I appreciate these people and their qualities.
Investigators were able to date the theft to a period of eight months using publicly available footage. Former FBI agent Robert Wittman, who specializes in salvaged art, thinks it may be an inside job.
He said: "There were security locks that needed to be located, equipment had to be acquired to beat those security locks, and someone had to have access to them during a quiet time when no one else was around. .
The price tag on the portrait is in six figures. As a precaution, the hotel removed the rest of Karsh's artwork.
↯↯↯

Read more on the subject on TDPel Media ↯↯↯
Related