City of Bethany Beach Names Photo Contest Winners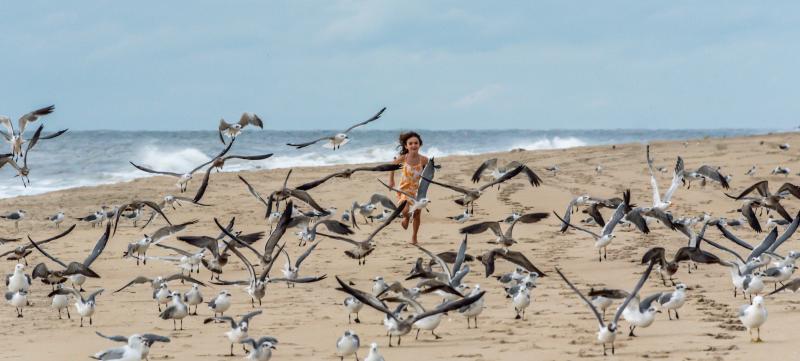 The City of Bethany Beach recently announced Ocean View's Maryrances Berger as the winner of its 2022-2023 photo contest, with its "Running with the Seagulls" photo of a young girl by the sea chasing a flock of seagulls. .
A total of 114 amateur and professional photographers entered the competition submitting a combined total of 300 photos. Some 50 images were selected as semi-finalists and narrowed down to 17 which will be included in this year's city calendar. The public was notified via email and social media of the opportunity to choose the winner by completing a poll.
Out of 1,096 unique entrants, Berger's photo received nearly a third of the votes. Berger said she attributed her win to a strong Facebook following. Its prize is a 2022 VIP parking pass good for free parking at any location within the city limits during the summer season.
The following winners will also receive photo credit and a free calendar for their entries: Nancy Hedgespeth, Kaitlin Sweeny, Jennifer Carter, Chris Byrnes, Matthew Beatty, Tim Connelly, Bryan Clifford, Al Gruber, Jim Powers, Joe Delluso, Tommy Rosso, Sally Gaines, Brad Olson, Rachel Foreman LaManna and Bill Petros.
To view the winning photos, visit townofbethanybeach.com.