Car crash causes multiple poles to topple (with photo gallery) – Spotlight News – The home of The Spot 518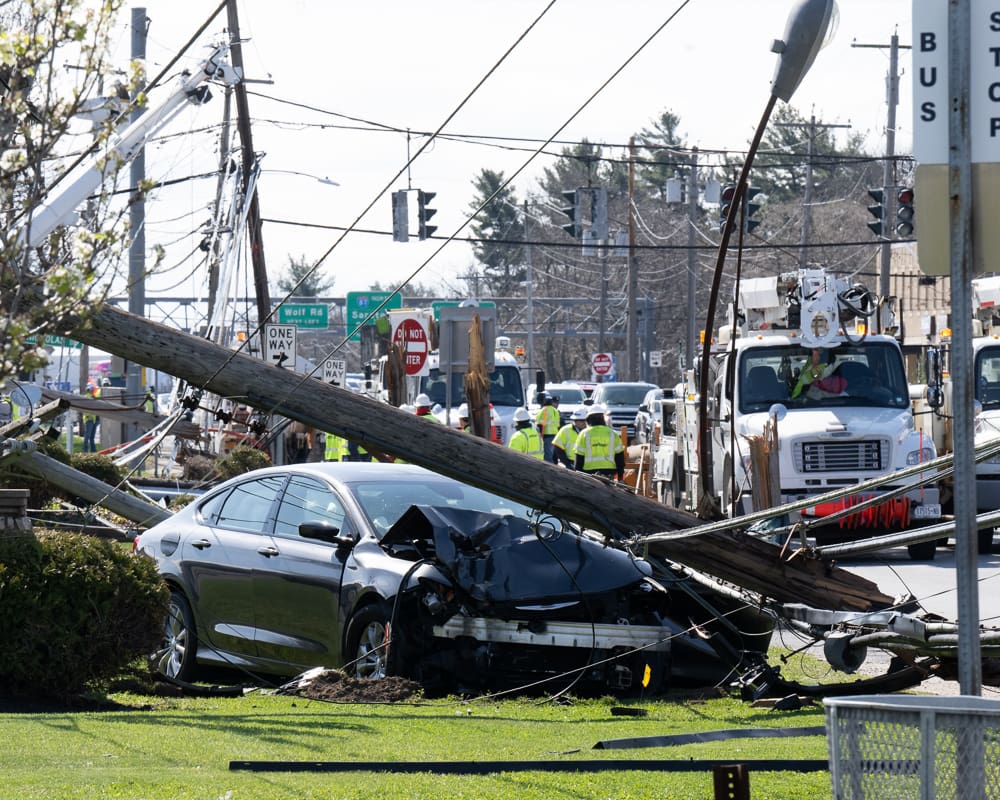 COLONY — A car crash on Central Avenue broke at least four telephone poles and knocked out power to hundreds of people.
Reports say the call arrived around 4 a.m. Thursday. The car, a Chrysler 200 sedan, hit the pole in front of the Smokey Bones restaurant located just east of Parkwood Drive at 1557 Central Ave.
Once that pole broke, the weight of wires and other electrical infrastructure, combined with the poor condition of the other poles, also caused at least three other poles to break, according to workers at the scene.
A large contingent of National Grid workers were on the scene and a total of seven poles will need to be replaced, said National Grid spokesman Patrick Stella.
Power was cut to approximately 300 homeowners and businesses along Central Avenue and surrounding neighborhoods. By noon, that number had dropped to around 10, Stella said, and crews were expected to work into Friday night.
Crews at the scene said the driver was uninjured, but it remains unclear what caused the crash or whether charges have been filed.
Around 10 a.m. Thursday, there was one westbound lane open and both eastbound lanes.
This story will be updated.
Click on a photo below to see a slideshow of the rest.