Ashley Graham Reveals Twins' Names in Intimate Breastfeeding Photo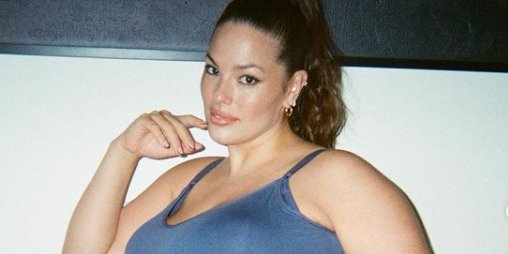 Ashley Graham has revealed the names of her twin babies via an intimate breastfeeding photo, the first she's shared with the newcomers.
The American model announced the happy news of the birth of her twins in an Instagram Story published in early January. However, Ashley and her husband Justin Ervin had refrained from sharing photos of the little ones until now.
Revealing the names of her twins in the post, Ashley announced that her two boys are Malachi and Roman, with the couple already parents to two-year-old Isaac. Soft!
In her latest grid photo, the model told fans she "can't wait to share my birth and postpartum journey," alongside a beautifully intimate breastfeeding photo with the twins. Ashley can be seen breastfeeding one of the babies, while she holds the other against her shoulder, with followers accepting comments to call the moment "stunning".
This content is imported from Instagram. You may be able to find the same content in another format, or you may be able to find more information, on their website.
Sharing a caption with the post, Ashley wrote, "Malachi and Roman 🤍 my boys have been the greatest teachers and the biggest reminders that I can do hard things. It hasn't been easy but so worth it I still can't believe I have 3 kids 🤯 I can't wait to share my birth and postpartum journey with you all soon ❤️."
After the breastfeeding snap, Ashley added two more adorable photos to her Instagram Stories: one showing her husband Justin holding the twins at the same time, and another of the two babies with big brother Isaac. Adorable!
Ashley and Justin announced the birth of their new arrivals earlier this year on January 7. The model wrote on her Instagram Stories at the time, "Justin and I are thrilled to share that our baby boys are here. They were born early this morning at home and are happy and healthy."
She then continued, "I'm taking some time to heal and connect with my husband and my three boys, but I can't wait to share more with you all. Lots of love, AG."
Congratulations once again to Ashley and Justin!
This content is created and maintained by a third party, and uploaded to this page to help users provide their email addresses. You may be able to find more information about this and similar content on piano.io